Certified organic
Intimate gels and lubricants
Discreet package
without mention of the brand
after-sales service
available 7 days a week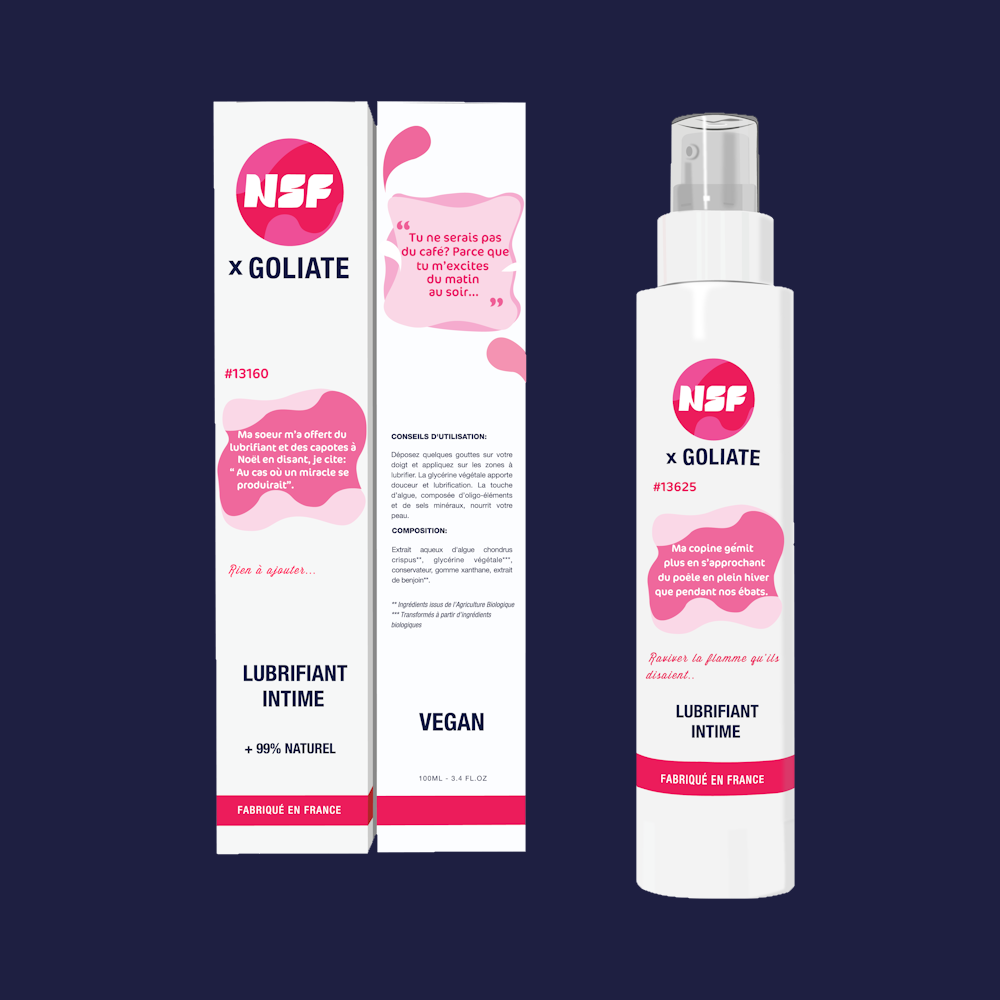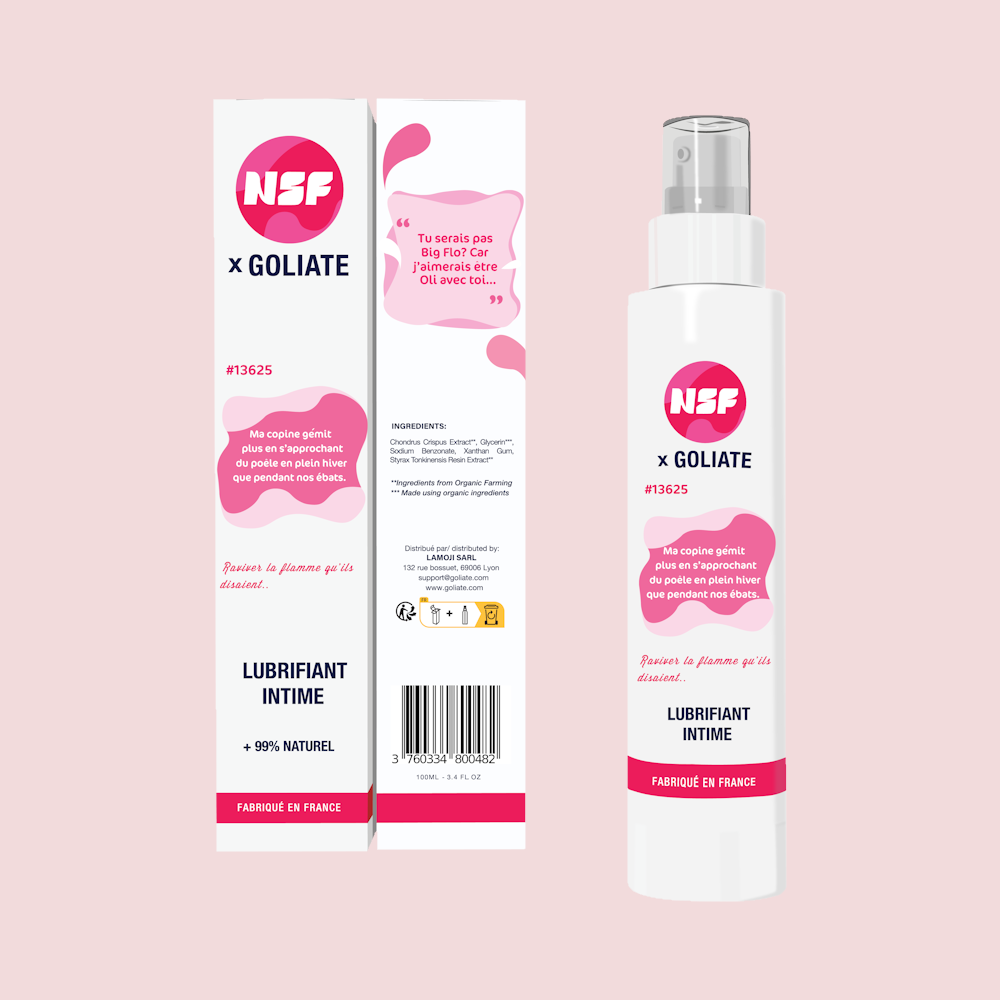 NSF x GOLIATE Natural Lubricating Gel - Limited Edition!
A Collab that will make you slide!
Goliate has teamed up with Nuit Sans Folie , the community of anecdotes for fun and tips for good sex 🍑🙈 to create this over 99% natural, vegan and ultra-quality lubricant based on organic ingredients.
Designed to increase pleasure and comfort during your intimate moments, this lubricant carries with it the common values ​​of Goliate and NSF: laughter, spontaneity and authentic pleasure.
On its packaging, find your anecdotes to have fun before, during and after use.
We can't wait to receive your next anecdotes experienced with NSF lubricant. And why not share them with the community on the next products? 😉

check_circle In stock
cancel Sold out
Free delivery — on all orders from 35 €!
Organic certified cosmetics
Le lubrifiant naturel NSF x Goliate est-il comestible?

Oui, le lubrifiant naturel NSF x Goliate est totalement comestible. Une fois appliqué sur la peau, vous pouvez embrasser et lécher sans aucun risque.
Ce lubrifiant est-il compatible avec les préservatifs ?

Oui ! Tous les lubrifiants à base d'eau, comme le lubrifiant naturel NSF x Goliate sont compatibles avec le préservatif. Un lubrifiant à base d'huile rendrait le préservatif poreux et n'est donc pas compatible.
Est-ce compatible avec les sextoys?

Le lubrifiant NSF est compatible avec tous les sextoys fabriqués en silicone, ce qui est le cas des sextoys GOLIATE.
Pourquoi la Salive n'est pas un Lubrifiant ?

La salive est naturelle, bon marché, toujours disponible et compatible avec les préservatifs. Le problème c'est qu'elle ne lubrifie pas. Elle sèche rapidement en asséchant les muqueuses : son effet s'estompe vite pour une sensation un peu collante et irritante. Avec un risque sérieux de transmettre microbes et virus, comme par exemple l'herpès. La salive est donc un terrible lubrifiant pour toute pratique vaginale.
Est-ce une édition limitée?

Oui, le lubrifiant NSF x Goliate est en édition limitée.