Certified organic
Intimate gels and lubricants
Discreet package
without mention of the brand
after-sales service
available 7 days a week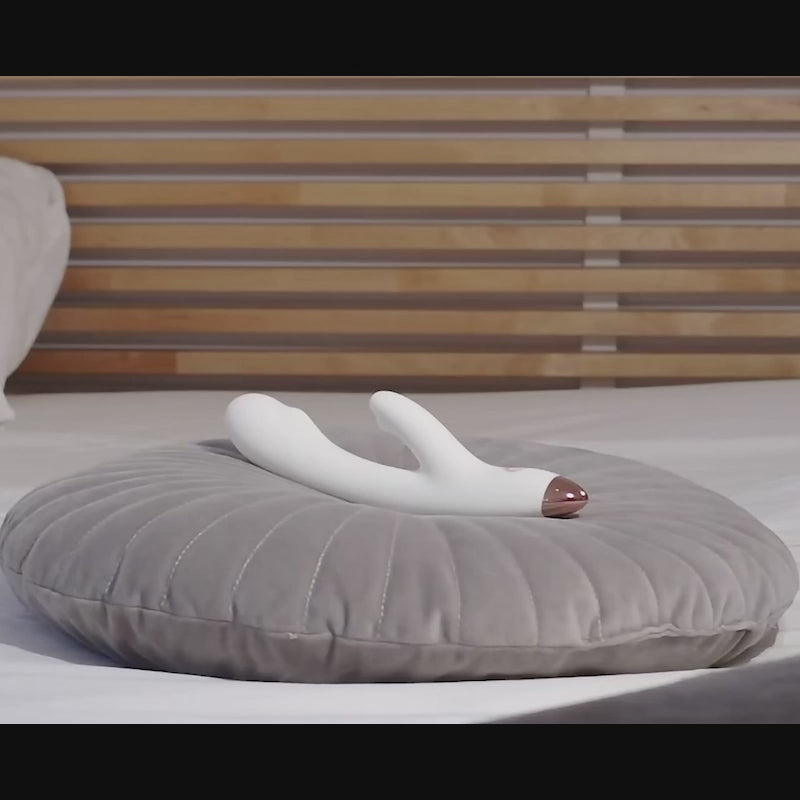 myPleasure Plus - The Heating Effect Rabbit Vibrator
Experience double pleasure with the GOLIATE Rabbit Vibrator, thanks to its heating effect and 8 vibration modes.
check_circle In stock
cancel Sold out
Free delivery — on all orders from 35 €!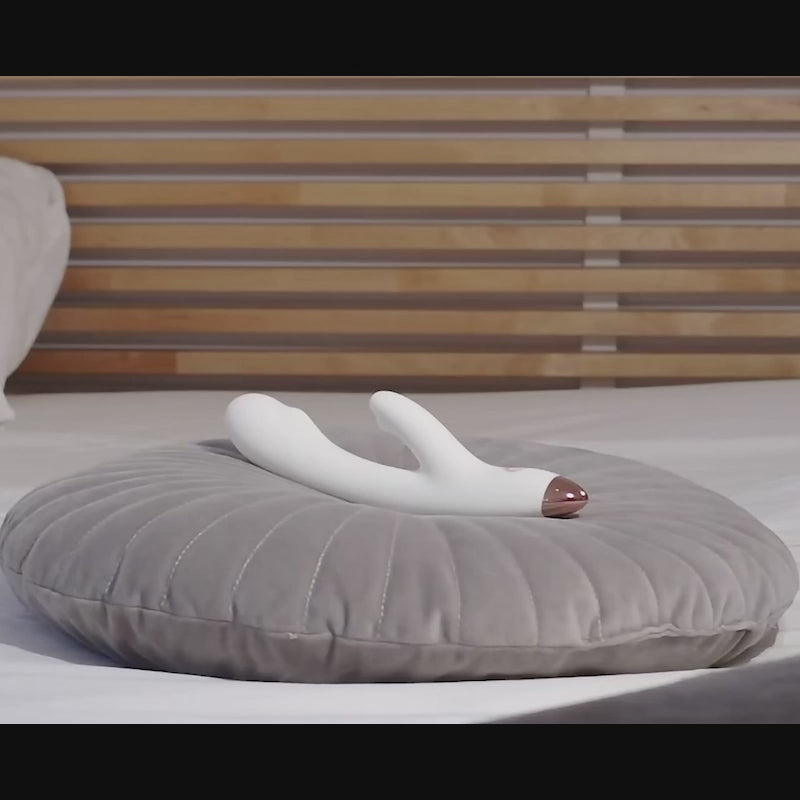 Organic certified cosmetics
How do I clean the myPleasure Plus?

To clean your rabbit vibrator, simply use a sex toy cleaner such as GOLIATE or a little warm, slightly soapy water before drying it with a clean cloth.

Which lubricant to use with the myPleasure Plus vibrator?

To make the most of your rabbit vibrator, it is essential to choose a water-based lubricant so as not to damage the silicone. GOLIATE offers you a lubricant certified organic, vegan and made in France which is perfectly compatible with your product.

Can MyPleasure Plus be used in the shower?

Yes you can take your rabbit vibrator with you in the shower. However, use in the bath is not recommended, this habit could damage your sex toy.

What are the benefits of using sex toys?

Sex toys bring more pleasure and greater sexual satisfaction. People who use sex toys say they are more satisfied with their sex life on all levels, including the quality of orgasm and the quality of masturbation. The more you explore your body and experiment with toys, the more likely you are to know how to please yourself and how to make yourself cum - whether alone or with your partner.

Is the MyPleasure Plus rabbit vibrator only intended for solitary pleasure? Can I use it with a partner?

Like any sex toy, the MyPleasure Plus rabbit vibrator can be used both solo and with your partner to stimulate yourself.

How can I introduce the MyPleasure Plus rabbit vibrator or another sex toy into my relationship?

There are many ways to approach the conversation and it greatly depends on your comfort level when it comes to talking about sex. If you tend to be a little shy, suggest that everyone write down a list of "wishes" to spice up your sexuality, before you swap them. You can then for example register "try a sex toy together" in your list. If you've ever had specific conversations about your sexual wants and needs, this may be an easier time. For example, you can say, "I wish we used sex toys sometimes during sex. Are you okay with us choosing a sex toy together?" I recommend that you spend an evening together and do some research to determine which toy would suit you the most. If you are not comfortable with this idea, you can do your research on your own, and discuss it afterwards. Keep in mind that couples who vary their pleasures in the bedroom are more likely to stay together long-term and to be open and honest about their desires. Trying new sexual experiences alleviates boredom, reduces the likelihood of cheating, and improves overall communication between partners. So many good reasons to introduce sex toys into your sex life!

Avis client
Ce produit va a l'essentiel : donner du plaisir !
L'effet chauffant apporte une vraie valeur ajoutée à mon sens, j'aime beaucoup
Avis client
Porte bien son nom ! Très bon produit , beau et efficace.
Avis client
Couleur blanc crème originale pour un sextoy, très joli.
La stimulation vaginale est efficace et la stimulation clitoridienne apporte un vrai plus. Bon produit en somme
Avis client
Un classique, toujours efficace
Avis client
Bon rabbit
Petit plus pour l'effet chauffant qui s'active automatiquement.
Peut être augmenter encore plus cet effet ?